ICF Level 1 : Your Route to ACC Certification
The Gold Standard of Professional Coaching
Level 1 Certification of 'Life Coaching Courses' is intended for aspiring coaches who would like to acquire advance skills in their professional career to either practice newly acquired coaching skills at work, individually or help teams to achieve goals.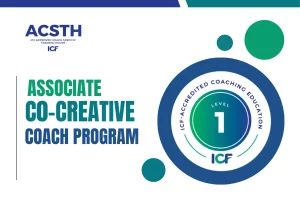 Level 1 Certification of Life Coaching Courses is for at least 60 and up to 124 contact learning hours, and is designated as ACC Certified Education.
Who is suitable for Becoming a Professional Life Coach
Leaders who want to develop teams
Aspiring life coaches
Aspiring Wellness Coaches
Aspiring Executive Coaches
HR Heads, Managers, Professionals, L&D Heads, Training Heads
Trainers, Teachers, Therapists, Psychologists, Healers
Doctors, Professionals, Entrepreneurs, Leaders
Individuals who want to be catalyst of change for the world!
Contact Program Co-Ordinator
Journey of Becoming A Life Coach!
Start Your Journey. Transform Lives.
Each aspect of your learning journey with us at CCI, covers an important part of the process of becoming a qualified professional coach and developing the skills and competencies to transform the lives of your clients.
Explore what it takes to become a professionally certified coach, Certified Executive Coach or a Professional Life Coach and get started on your journey. Get Informed. Join Cocoweave. Gain Education. Get Certified. Gain Experience. Earn Credentials. Change the world!!
Learnings on the Route to Level 1
Secrets of Daily Success
Working on 'Self'
Creating your Life Roadmap
Being a Professional Coach
Embodying a Coaching Mindset
Coaching The Core
Coaching your Unconscious
Structured Learning
Building Coaching Conversations
Working Towards progressive Human Consciousness
Working on your Intuitive Intelligence
Setting your Coaching Practice
Growing & Learning
Your Education Learning Model
We at CCI would work with our students from being 'novice to pro'. When you enrol for the program, you might be completely new to the whole world of professional coaching. All that you will be sure of is that you love helping people, connecting with people, being useful for others, work on your personal potential or intend to make big strides in the world. And that's all you need to being on your journey of a Pro Coach.
Your comprehensive Education Model will include will include that you always wished for. We work towards building your wholesome selves that can serve to you launch yourself as one of the most sought after coach of the world.
Competence
Confidence
Choice
Learn to be a Professional Life Coach
For many, coaching is a life-changing experience that dramatically improves their outlook on work and life while improving leadership skills. Coaching helps people tap into their potential, unlocking sources of creativity and productivity. As a professional coach, you will have an opportunity to create positive change and achieve extraordinary results with your clients.
Setting Your Coaching Practice
For many coaching is a life changing experience that dramatically improves their outlook on work and life while improving their leadership skills. The whole idea is to tap into your client's potential, unlocking their sources of creativity and productivity.
To make this all work, we understand that rich, robust, quality focused life coach trainings is one part of the whole. To work towards building your coaching practice, CCI is glad to offer you some exclusive add-on resources and support systems that almost works like a magic.
Ready to use coaching tools, templates, forms, checklists and connects.
Unlimited Coaching Practice for Life Time
Identifying your coaching niche
Business Preparation Model
Establishing Your Coaching Development Plan
Building Your Coaching Conversations
Regular Observed Coaching Sessions
Four Stages of Coaching Assignment
Your Coach Mentor & Trainer
I offer trainings both at ACC Level and PCC level that are largely based on PURPOSE Model of Coaching that works truly students to make Transformational Leaps by tapping on their true potential both at Personal and Professional levels.
I have been in this space of learning, training, mentoring and coaching for a long time, (since 2001) and have served many international conglomerates, with resounding success, learning and growing with every experience! I share incredible coaching tools and exercises, intensive coaching library, self-assessment dashboards and toolkit to accelerate your understanding of ICF coaching competencies at each level of ACC and PCC.
I offer trainings on core coaching competencies relating each with real life examples derived from your life, creating opportunities to learn and grow with every moment that we interact. You get an opportunity to put your learnings to practice through extensive practice coaching sessions with your peers and clients and continuous observations to improvise your learnings.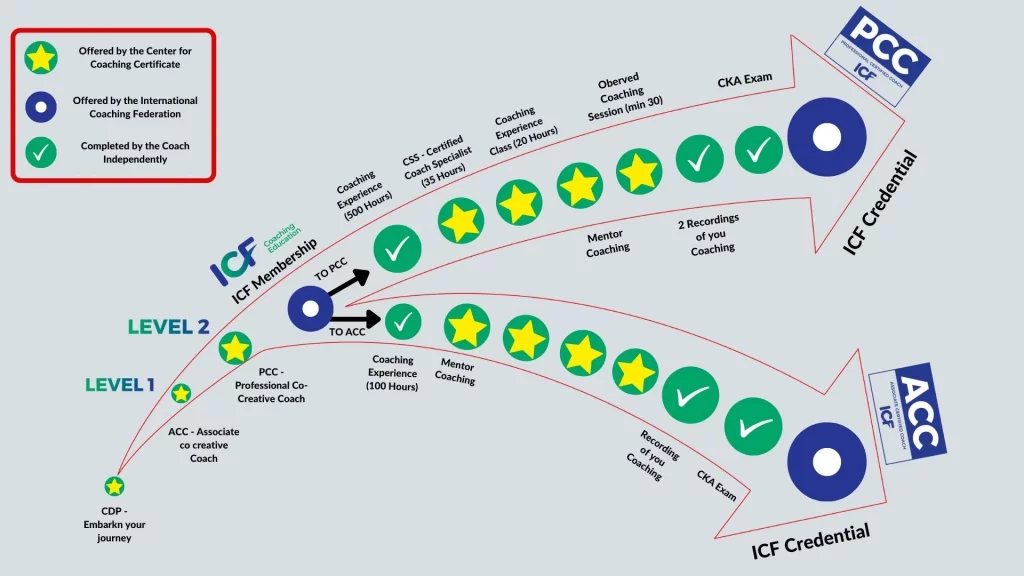 This is your personal groundwork towards building your coaching practice.
Our regular, professional, customised peer practice coaching hours will give you the unique opportunity to put your learnings to practice and build the confidence to start your coaching practice.
This is your learning opportunity to Connect Create Clarify and Celebrate.
This is one of the vital components of your coach training program that'll consolidate your learnings, shift perspectives and steadily work towards building your coaching confidence.
This gets you straight to the coaching tool box where you'll have all that you need to work with your clients.
This is your simply 'go to' place where you'll have access to training, coaching and growing your practice resources. You will discover new tools, techniques, practices and learning opportunities throughout.
"What Our Alumni Say" is a place to share their stories about the impact Cocoweave Coaching International has had and continues to have on all of our lives. Listen or Read below. Want to share yours? You may also meet some of your fellow alumns on 'COCOWEAVE ALUMNI MEET'.
Amazing place to be for the aspiring Coaches!! Ms. Honey is full of knowledge and experience. The energy she puts in every session is something you can't put in words. The journey was full of experience with practical examples. Thanks to team also for their constant support.
Came across Cocoweave around 5 months back while searching for Life Coach Program.. it was an amazing experience all together.. thorough professional approach towards the training methodology. Loved the way it was conducted.. Honey is a wonderful trainer, full of knowledge and skills.
Cocoweave has given me an amazing platform to explore the core of my passion. Would extend my gratitude to Honey for helping me through out the program and patiently answering all the queries doubts I had.. thanks to the team as well for coordination and support as when required.
Sailesh Mishra
2022-06-28
A beautiful experience I am witnessing about me. Have learnt a lot and on a personal front seen huge changes in me. I have been able to Connect my dots and start my journey of life fulfilment. Thank You Honey Mam.
If you are an aspiring Coach, this is the right place to be. I just want to say that I am an L&D professional aspired to be a life coach, I joined Cocoweave after a lot of research and discussionswith many life coaching institutes. The moment I spoke to the person from Cocoweave I thought this is the one one which I wanted. Over a period It worked for me, not only worked, it changed my life. The course and the approach of Ms Honey gave me a very different and highly positive perspective of life. I have been practicing coaching since a year, and my clients now tell me that I am a sun shine in their life, at that moment I say to myself "It's not me it's Cocoweave and Honey" Thanks to this institution. One more thing to add, the team is really wonderful my special thanks to Neha, Juhi and Megha.
Gurjit Kaur Bhatia
2022-06-23
It's been an amazing experience pursing my certification from CocoWeave. I extend my gratitude to the entire team for their constant support, guidance and help to accomplish my course. Special thanks to my mentor Ms.Honey for being a pillar of support and kind words of motivation.
Nilamoni Kalita
2022-06-21
My experience has been excellent. Honey's method of teaching us was extremely healing. Each class is similar to a guided meditation session. So composed and calm. The concepts can be learned with little effort. She uses many real-life examples to help the concept sink in. To be honest, I've never found a lecture so captivating. I used to believe that coaching was a dull subject. And I never consider learning. But the way she teaches has altered my entire perspective. All of the classes were fantastic. Thank you for making classes so interesting and exciting, honey. We can discuss any personal issues with her. In any case, I never found her to be judgmental. She has excellent listening skills. Joining ICF life coaching was the best decision I've ever made.
Arjun Majumdar
2022-06-20
It was my privilege to join the ICF-PCC workshop felicitated by Honey mam. The workshop was so amazing and impacted my life via the value system I believe. I had a personal transformation and could also help a few folks I was coaching. The tools and techniques are so useful in our day-to-day life. Introspection through these tools would definitely make a new person. The trainer is so professional and the best you could get. Group and peer coaching sessions were insightful and very useful.